Roles and Responsibilities 2
Site Orientation 4
Policy Enforcement 4
Planning 5
Site Safety Inspections 5
Site Parking/ Access/ Logistics 7
Project team Contact Hierarchy 9
Emergency Management 11
Medical Facilities 14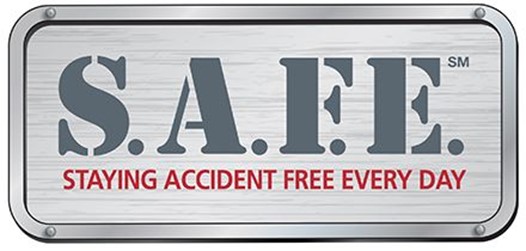 Emergency Response Plan
ALL EMERGENCIES SHOULD BE REPORTED BY CALLING Security- (978)247 1103
EMERGENCY TYPE
The following situations are considered emergency response actions and should be handled in accordance with the procedures outlined in this plan.
Fire/Explosion
Serious Injury/Fatalities
Structural Damage/Collapse
Weather or Geological Event
Environmental Incident
Utility Damage
Illegal Activity
Labor Problems
Bomb Threats/Military Ordinance Unearthing/Acts of Terrorism
Life safety systems in the building will remain active. Smoke detectors in the working areas will be removed to avoid accidental alarms, and all sprinkler heads will be turned upward once ceiling grid has been removed. All AFD/ Pfizer impairment requirements will be followed for shutdowns, and sprinkler permits will be pulled prior to impacting any fire suppression systems.
In the event of an emergency the following policy will be adhered to for the safe evacuation of the Project. A Consigli representative will be dispatched to the front entrance to the project at the entrance of the building to meet the responding Emergency Personnel and advise the individual in charge of the location of any chemicals or hazardous substances that may be present on any of the floors. SDS's will be readily available if needed by the Andover Fire Dept.
In the event of a serious injury requiring the assistance of Pfizer Emergency Response Teams or Andover EMS the injured worker will be kept as comfortable as possible. Emergency first aid, if necessary, may be administered. Under no circumstances will the injured person be moved unless the worker's life is in danger because of fire or calamity.
In the event an evacuation is required all personnel at this job site will assemble outside of the work area at the designated Muster Point. The foreman for each company will meet at that location and take a count of their staff. If for some reason a worker is unaccounted for, the fire department will be notified of the last location where the worker was observed.
Incident reporting protocol– an incident report will be generated by Consigli super within 24 hours of the incident occurring, or once the scene has been stabilized. This will be completed and tracked using Quickbase, and will automatically distribute to CCC personnel upon completion. Once distributed, the original author will share with the following Pfizer personnel- Dan Annaccone, Lindsey Michelin, Ken Jones, Bob Sampson
In line with Pfizer commitments and the philosophy of "Goal Zero," S.A.F.E.: Staying Accident Free Every Day is the Safety Mission that forms the very foundation of the Consigli Safety Culture. The S.A.F.E. mission, which is supported by technology, (Predictive Solutions internal auditing instrument which identifies and defines leading indicator related information); Leadership (Empowering our team members to assure safe projects); Humanization (Protect the ones you love by protecting yourself); Jobsite Gym for Riggs Employees (Morning warm-up stretch program); Training (Integrating sub-contractors into the Consigli Safety Culture); and Lean (nothing hit the ground), is the driving force behind Consigli' s drive to our vision – ZERO. ZERO is the philosophy that all accidents are preventable and that no accident is acceptable. The S.A.F.E. mission is the guiding force to achieving the Consigli Safety Vision which is ZERO.
Roles and Responsibilities: It is understood that Consigli Construction will serve as the controlling entity for the Cell bank and G2, and G3 spaces that it is contracted to work in. This requires that the occupied space is made safe each and every day through extensive planning between Consigli, Pfizer, and all subcontractors on site. Consigli has very defined set of roles and responsibilities for each project team member in order to maintain a safe site from mobilization to demobilization. All project team members have the obligation, and authority to stop any unsafe acts taking place in the site.
For more information regarding roles and responsibilities please see Chapter 1 of the Consigli Corporate Safety Program.
Superintendent Tim Sampson: The superintendent is responsible for the jobsite 24/7. The superintendent supervises all work in the field and is responsible for ensuring that all tasks being performed have been adequately planned. This will include the implementation of the following SOPs:
Approval of safe permits to work.
Collection and submission of all subcontractor JHAs to Pfizer daily prior to work mobilization for all subcontractors.
Collection of all subcontractor, tool box talks, equipment inspections, SDS, Safety and health programs.
Ensuring 100% compliance with all badging and security requirements
Ensure 100% compliance with all orientation requirements, as well as all training requirements for Pfizer
Create daily safety observations for the jobsite, and track in Procore.
Attend safety audits conducted by the Consigli Safety Department
Maintain first aid/ CPR certification, and OSHA 30
Report any and all incidents to Pfizer contacts as well as Consigli Safety/ general superintendent.
Directly communicate with Dan Annaconne and Lindsey Michelin
Implementing and enforcing all requirements stipulated in this plan.
Project Manager Michelle Bailey: The project manager is responsible for working with subcontractors prior to mobilization in order to attain all necessary documentation to be submitted prior to work beginning. Pretask planning takes place from the time we buy the subcontractor out and carries through to their daily JSAs. Michelle will be responsible for the following.
Schedule and manage the subcontractor safety preconstruction meeting between the subcontractor's foreman, safety manager, and Consigli safety department.
Manage the Consigli safety violation program with subcontractors as needed.
Serve as a liaison with subcontractor project management staff, and Pfizer project management as needed.
Assistant Project Manager/ Project Engineer, Nikita Bhagat: The APM/ PE's major focus is to serve as document control. Nikita will manage the following:
Meeting minutes for all safety meetings, and team meetings.
Collection of all documents requested at the time of the subcontractor safety preconstruction meeting.
Early collection of all JHA's and SDS to be submitted to Pfizer as close to subcontractor buyout as possible.
Regional Safety Manager, Dan Della-Giustina Jr: The Consigli safety department will be required to maintain the site specific safety program, and update it throughout the duration of the job. Dan's role will not only serve to audit the project but to provide a resource to the project team in the following ways:
Safety preconstruction inspection- Predictive Solutions- conducted at the time of the preop
Construction safety inspections- Predictive Solutions
Monthly Management Audits- Predictive Solutions
General Superintendent/ Project Executive, Dean Archambault and Erick Lacy: The GS, and PX serve as resources to the Consigli project team. They will attend safety meetings as needed, communicate with Pfizer personnel, and serve to hold the team accountable to the high standard of safety that Consigli Requires.

Site Orientation: All individuals working on this project including Pfizer personnel will receive a comprehensive Safety Orientation delivered by the Consigli Superintendent (Tim Sampson) which will cover Pfizer safety rules and procedures as well as communicating Consigli specific and Pfizer Andover safety requirements. Site badging and Pfizer Online Contractor Orientation Course shall be completed by all contractors prior-to or as a part of the initial site orientation.
The Consigli Orientation is conducted daily, by the superintendent, and is required by all workers entering the project. It consists of two part: a general set of Consigli rules and policies to be followed (shown in the form of a video: link Below), and a site specific portion which is reviewed in person by the Consigli superintendent.
Once both parts are completed, the worker will scan a QR code which directs them to a Quickbase link where they will upload their name, contractor, hardhat sticker number, and any certifications required of them per Consigli, according to their trade.
A hardhat sticker will be given to each worker once orientation is complete, and the number on the sticker will correspond with the worker's location in the Quickbase Orientation log
PLEASE REVIEW THE SITE SPECIFIC ORIENTATION ACCOMPANIING THIS PLAN.
All personnel working on site shall have a minimum of OSHA 10 Hour Construction Safety Outreach Training. Foremen are required to have an OSHA 30 Hour Construction Safety Outreach Training. Proof of training will be required during site orientation.
https://vimeo.com/consigli/review/528995743/c6233ac631
Policy Enforcement: All project personnel will be required to adhere to the OSHA 1926 Standard for Construction throughout their occupation on site. Because this is a minimum set of guidelines, the Consigli Safety and Health Program has added additional measures to ensure that workers are not exposed to hazards on the jobsite. Consigli goes above and beyond in the following Categories:
Fall protection- 6 foot fall rule for all workers on site
Hot work safety
Electrical Safety
Daily JSAs and Weekly Tool Box Talks
Please refer to the Consigli Safety and Health program for more Information
Because of the nature of the facility, Pfizer also has a Contractor Safety Handbook which will outline additional measures that will be required of all workers including but not limited to the following:
Cut level 4 gloves required for all workers
JHAs and Safe Work Permits for all tasks
Hot work Safety
Scissor Lift Safety
Ladders Last Policy
Lockout Tag out
Noise cannot exceed 82 decibels over an 8 hour TWA
Please refer to the Pfizer Contractor Safety Handbook for more information
Planning: The project team, as well as Consigli Safety Department, will meet with each subcontractor before they start to review their Site-Specific Safety and Health Program and all project specific Job Safety Analyses. The project team shall be an integrated mix of Pfizer, architect, engineer and Consigli Construction personnel. After reviewing the programs and meeting with the individual subcontractor, if the team is satisfied with the risk control direction, they will be permitted to begin work.
Task specific PPE will be worn at all times by all workers in the working space. This will be outlined in the specific JHA for each task.
See below PPE section within this plan
Site communication will be continuously provided with the use of Safety Boards posted onsite. These boards will contain necessary information for those entering the site to work as well as visitors to the site. Emergency information and contacts will be available on the jobsite Safety Boards as well.
Site Safety Inspections: A site Safety Inspection will be completed by a Safety Professional of the Consigli Safety Department on the site (minimum) weekly. Pfizer EH&S and Project Management will be notified prior to these inspections to allow them to be available to join the walkthrough. These inspections will be copied to the Pfizer EH&S staff (Lindsey Michelin) lindsey.michelin@pfizer.com in the form of an emailed report. In addition to the weekly safety walks, each job site will receive a management compliance review on a monthly basis. During the management review, safety managers will evaluate administrative safety paperwork for compliance.
SEE APPENDIX I OF THE CONSIGI SAFETY AND HEALTH PROGRAM FOR THESE INSPECTIONS
These inspections will be conducted using the Predictive Solutions auditing software. Inspections are conducted using hand-held devices (iPad or iPhone) and are synced up to a data base, as well as shared with the distribution added online. All reports will be distributed via email within one hour of the inspection completing. Monthly reports shall be generated by the Consigli safety department and shared with all individuals on the distribution to encompass any leading indicator trends. The following recipients will receive these reports: Tim Sampson, Michelle Bailey, Nikita Bhagat, Dean Archambault, Pfizer EH&S, Erick Lacy, Lindsey Michelin, and Dan Annaccone.
During the job site safety walks, Safety managers will note all observations during the walk. Any unsafe conditions or actions will be assigned a severity level. Inspection software tool, Predictive Solutions, will calculate a score based on the observations weighing the severity of any unsafe observations. Each unsafe observation will generate a corrective action, to be assigned a contractor responsible, severity, an antecedent, a party responsible for corrective action, an action taken, a completed time and date if completed, and location of observation with a detailed description.
The superintendent is responsible for conducting daily safety observations. These observations will be documented within the Daily Log on Procore. Observations made onsite will be discussed and reviewed at the daily stand-up meeting.
The auditing of these observations are tracked in the "Monthly Management Audit" conducted on predictive solutions.
Site Access / Parking: A detailed logistics plan has been created for the project that details delivery routes, employee access, and parking. Employee parking will not be impacted during this work. Worker access shall be from the entrance of Building G after security sign in from Building F. Restrooms will be designated in the working areas on the floors per direction of CCC and Pfizer. Elevator will be designated for worker access to the 1st floor 2nd floor and 3rd floors, and will be used for all deliveries/ load out of trash and debris. Consigli will have a dumpster located outside of the loading dock.
Public Safety: All workers will maintain 0 fraternization with any Pfizer employees while they are accessing occupied areas. Occasionally our work will require us to be in the common areas of the facility, and workers will need access to occupied locations for general access
Loading dock, Elevators, and corridors will require worker access. It is to this end that workers need to be cognizant of their surroundings.
Tripping hazards are to be taken care of immediately and materials are not permitted to be stored in public ways.
The right-of-way will always be granted to the public.
Containment of our work areas is crucial to the protection of the public from flying objects, dust, debris, falling objects, etc. All work areas will be 100% contained with either a hard STARC barrier or poly barrier
Further logistics to be coordinated once Consigli mobilizes and throughout construction.
Back– End of Emergency Response Plan
Emergency Contact Names and Numbers
Consigli Project Team/Staffing
The following is a list of the Chain of Command/Call Hierarchy on the project for establishing lines of communication for all emergencies. ALL CONSIGLI EMPLOYEES LISTED BELOW WILL ATTAIN BADGED ACCESS INTO THE FACILITY
First call: Pfizer Emergency Response (978)247 1103
2nd Call: Consigli Project Superintendent: Tim Sampson (774)573 5769
***Sampson will initiategroup text to Pfizer and Consigli Team (Lindsey Michelin, Dan Annaccone, etc.) stating that:
3rd Call: Pfizer Safety Contact: Lindsey Michelin (978)870-5654
4th Call: Consigli Project Safety Manager: Dan Della-Giustina Jr (774)462-1481
5th Call: Consigli Project Executive: Erick Lacy (508)922-7352
6th Call: Consigli Safety Director: Bryan Kingsbury (508)808-9359
ADDITIONAL BADGED PROJECT CONTACT NUMBERS
Consigli General Superintendent: Dean Archambault (508)958- 0138
Consigli Project Manager: Michelle Bailey (774)573-1707
Consigli PE: Nikita Bhagat (617)448-2406
Pfizer Project Manager – Dan Annaccone (339)832-5973
Andover Police – Non-Emergency (978)475-0411
Andover Fire Department – Non-Emergency (978)475-1281
Andover Public Works – Non-Emergency (978)623-8350
AFC Urgent Care (North Andover) (978)470-0800
Lawrence General Hospital – ER (978)683-4000
Scope and Contacts for Sub-Contractors on G2/ G3 Lab Renovations
Duct and Piping Insulation Sheet Metal and VAV Install
Testing & Balancing –Fire Protection Piping and Sprinkler Install
Plumbing and Mechanical Piping –Millwork Fabrication (Furnish Only) -To be furnished by Pfizer
Power, Lighting, Fire Alarm, Controls and Sound Masking –Painting and Wall Covering
Riggs – Clean-Up and Housekeeping –Tim Sampson– Site Superintendent (774)573 5769
Demountable Partitions, Vertical Blinds
Framing, Drywall, ACT and Doors, Frames and Hardware, Millwork
Glass and Glazing
Emergency Management

Back– End of Emergency Contact Names and Numbers
Medical Facilities
AFC Urgent Care – North Andover

129 Turnpike St. N Andover, MA 01845
Main Number: (978)470-0800
Lawrence General Hospital – Emergency Center
1 General St. Lawrence, MA 01841
Main Number: (978)683-4000
Back– End of Medical Facilities
Site Safety Plan
Scope of Proposed Operations: Beginning in February 2023 and finishing December 2023, this project will entail the renovation of an area within the existing A Building located at the Pfizer campus in Andover, MA.
Project Description: Renovations of existing, previously occupied, space on the second and third levels of Building G to create new lab facilities. The planned renovation will be site separated from other accessible/occupied areas within Building G by way of hard barriers.
The work will commence with selective demolition. Demolition work needed in this scope will include duct work, metal studs/drywall, and selective MEP/FP demolition. Miscellaneous coring will be performed, potentially impacting the floor below in order to install new lab waste. The existing lab space has been decommissioned by Pfizer prior to mobilization.
Mechanical/Electrical/Plumbing/Fire Protection (MEP/FP) work will include upgrades and rerouting of some existing equipment as well as the installation of new MEP/FP systems for the Pfizer end user. Work areas will be separated from other existing occupied spaces with secure barriers and necessary access to shared building locations (corridors, exit routes, etc.) will be coordinated with Pfizer Facilities and Project Management.
The project will finish with installation of new cleanroom partitions (paint, ceiling, floor, etc.) before turn-over to Pfizer occupancy and equipment/furniture installation. The Pfizer operational readiness review and safety pre-start-up review shall be completed prior to this turn-over.
The following site-specific safety plan will detail safety approach to aspects of this project regarding safety and be supplemented with requirements from Consigli Safety Program, Pfizer EH&S Requirements, and Pfizer Security Requirements.
Safety Related Aspects of the Job include:
Site Security: Managed through site badging requirements and site safety orientation.
Life Safety Impacts: All egress routes and building life safety systems will be maintained or impaired (sprinkler) only after extensive facilities review/approval.
Mechanical Coordination: Review of existing systems and coordination with facility access managers. LOTO procedures followed with Pfizer as "first on-last off" lock.
Working at Height: Use of personnel lifts and scaffold by trained users with fully installed fall protection.
Tool Use: pre-use inspection of tools. JSA review of safe too use and review of alternative safer too options.
Material Handing: Safety lifting techniques and clear access reviewed in JSA process. Use of material handing assistive tools/carts.
Hot Work: All How Work will be permitted through the Pfizer Hot Work Permit- Process by Authorized Permit Issuer involved in the work. Fire watch required. This includes the use of Powder Actuated Tools
Electrical work: No live policy in effect. Use of GFCI circuits on all electrical tools.
Concrete Saw Cutting: Hot Work Program followed. Silica and noise controls detailed in the JSA and confirmed during activity.
Pfizer Specific Requirements
(For more information please refer to Pfizer Contractor Safety Manual)
Handling asphyxiants: It is not anticipated that any handling of asphyxiant gasses will take place throughout the scope of this project. If this specific task does take place
Prequalification: The only subcontractors that will be awarded packages for work on the PFIZER ANDOVER project will be ISNET approved contractors. All contractors approved to work on the PFIZER ANDOVER project will required to maintain a grade from A-C. Any contractor with a grade form B-C will be required to adhere to additional safety requirements per Pfizer Requirements. All subcontractors will be responsible for maintaining their approved status throughout the duration of the project.
Safe Work Permit : All construction activities will be required to take place under a Safe Work Permit. Safe Work Permits will be completed on a daily basis with each individual subcontractor designated as the "Permit Requestor". A "Permit Issuer" (CCC Representative) will sign off on each individual permit only after it has been thoroughly reviewed; work will begin only after it has been determined that the work will move forward in a safe manner by CCC. All CCC representatives who are designated as a "Permit Issuer" will undergo the required training provided by Pfizer. If at any point an unforeseen condition shall arise, work must stop immediately until the permit can be adjusted for the new task being performed.
If applicable, additional Hazardous Work Permits may be required. The Safety Permit to Work Issuer will make that determination
Job Hazard Analysis JHA: All contractors are responsible for submitting JHAs prior to beginning any construction activity on site. Each subcontractor must include all tasks pertaining to their specific scope of work in the JHA, or submit multiple to contain the necessary amount of detail. JHAs must be submitted to Pfizer EHS DAILY prior to mobilization. Work can commence on site only once Pfizer security has recieved the JHA. Please see below attachment:
Badging and Training: All construction workers who will work on site for greater than one week must undergo the proper screening procedure to be given a badge to enter the site. Workers who are not badged must be signed in and out each day at their assigned point of entry into the building. All badged workers shall undergo contractor safety training conducted Pfizer EHS. Consigli will maintain a strict 0 tolerance policy regarding security and badging requirements for all CCC and Subcontractor personnel.
Lock Out/ Tag Out- All lock out/ Tag out operations designed to control the flow of hazardous energies will be conducted in adherence with the Consigli Safety Program as well as all Pfizer EHS requirements. JLL will be responsible for managing and reviewing all LO/TO procedures. Adequate locks, and tags shall be maintained at all times by the competent person of the contractor who is conducting the work. Any inadequate controls will result in a complete stoppage of work until the proper corrections have been made. A Facility Interruption Prevention Plan shall be implemented for each LO/TO operation to be conducted, and shall be submitted to JLL prior to mobilization of said task. There will be a minimum 2 week notification to Pfizer, and facilities prior to any impairments, and LO/TO
These scenarios will include, but may not be limited to:
Existing, and temporary power systems
Fire protection Systems
Existing water valves/ plumbing
Ladders Last: Ladders shall not be used on site, unless all other elevated working platforms have been ruled out due to safety, or general feasibility. All work from ladders must be detailed in the subcontractors JHA, approved by Pfizer EHS, and be reviewed with the worker performing that task. All work from ladders will also be outlined in the subcontractor's Safe Work Permit. Proof of training will be submitted to Pfizer EHS prior to any worker accessing a ladder.
This "ladders last" approach will be clearly identified for all trades onsite during pre-construction and orientation. The use of mobile scaffolds and mobile work platforms are expected for this project.
If ladders/podium ladders are used for work at height, it will be done correctly per manufacturer's recommendations and only after a pre-use inspection is completed. Any worker who is on a ladder/podium ladder and could be exposed to a fall greater than the height of their work on the podium will be required to tie off. Ladders will not be used as a form of access to a walking /working level. Only podium ladders with a rating Type 1A or 1AA will be allowed on Consigli projects.
COVID 19: Pfizer Andover has a 100% mask policy. All workers are required to be vaccinated on site. A Maximum of two workers are allowed to occupy an elevator at any point.
Consigli Safety Requirements
Pretask Plans: Pre-task Plans, Job Safety analysis or other similar type shall be conducted prior to all and any operation. JSA's shall be conducted on a daily basis by all subcontractors on site, and be submitted to CCC once reviewed. Said plan is to be reviewed initially with all involved personnel performing that task, signed by all workers including their supervisor and filed on site at the Pfizer Security office mailbox (Bldg A 1st floor). A copy will be posted on the job board at the worksite
Please see appendix M of the Consigli Safety Program
PERSONAL PROTECTIVE EQUIPMENT
All personal protective equipment shall meet all federal specifications and standards. All PPE will be provided new (hardhats, gloves, respirators, safety glasses) with emphasis on clean storage and maintenance stressed. Employee owned PPE is required to meet all applicable regulations and standards. Subcontractors shall supply their workers with all required PPE.
Project Superintendents shall be responsible for assuring that all Consigli employees and subcontractors comply with the Personal Protective Equipment Program. The Safety Department will periodically audit for field compliance. Requirements involve:
Workers to be thoroughly indoctrinated and trained in the instinctive use of required protective equipment. Defective or unacceptable PPE will be removed immediately from service.
This job shall be a Mandatory Hard Hat Job- Hard hats must show their company logo and must display the workers hard hat sticker from the Pfizer Pfizer Andover project.
This project requires 100% eye protection. The use of face shields for overhead work must be evaluated.
All workers will be required to don ANSI cut resistant level 4 gloves at all times per Pfizer EHS
Arm protection gauntlets (ANSI Cut Resistance Level 6) shall be worn when potential for arm lacerations exist.
JSA's need to document hand and finger hazards, and glove selection and use for protecting against said hazard.
Employees shall be provided with face protection equipment when power tools, machines or operations present potential eye or face injury from physical, chemical, or radiation agents.
Hearing protection against the effects of noise exposure shall be worn when sound levels exceed 82 dba- Per Pfizer on site. Hearing protection shall be available at all times in the Consigli project trailer/office upon employee request.
Respirators/nuisance masks when needed for sweeping or other dusty conditions are to be provided by each subcontractor under the OHSA regulation 1910.134 for voluntary use only.
Safety harnesses with lanyards, preventing a free drop of more than six feet, shall be worn by all workers on elevated locations not protected with railings. The same equipment shall also be worn on unprotected platforms, including boatswain's chairs and suspended scaffolds. Safety lines shall be sufficiently anchored. PFAS will also be required on all workers in scissor lifts, at all times.
Impermeable rubber or any impenetrable protection shall be worn to prevent skin contact with any acid, chemical, creosote, coal tar, fuel oil or concrete. This is especially true for Consigli masons utilizing acid washes.
Demolition: Selective demolition scope is anticipated. Removal of metal studs, duct work, and some Mechanical, Electrical, Plumbing/ Fire Protection demolition will be required for the new layouts.
Prior to the start of demo operations, the contractor preforming demo will confirm that all utilities leading into the area have been made safe. The electrician will disconnect and lock out all electrical, the plumber will do the same with any plumbing lines, and the HVAC subcontractor will do the same on the HVAC piping and duct work. Lock out/tag out will be reviewed during the pre-construction safety meetings to assure disconnect and protection of existing utilities is safe for any construction activities to commence. In spaces where some electrical or mechanical must remain live, a color-coding system will be utilized for easy identification of live utilities that must stay active and utilities that must be removed. Any and all utilities spray painted Red are not to be touched and need to be protected during all operations. Utilities spray painted Green are to be removed as part of the selective demolition process only after lock-out/tag-out has been confirmed and utilities tested. If any utilities are unmarked, they shall be considered live. Everything on the Andover campus is "backfed" from generators. Cat III voltage testers required for zero energy verification. The demo contractor will be responsible for completing CCC demo checklist prior to the start of any work in their target areas.
Fall Protection: The existing space does not present significant fall protection risk (i.e. leading edge, roof work, floor/wall openings.) All work over 6 feet will require a Safe Permit-to-Work and some form of fall protection in accordance with Consigli fall protection policy.
Anticipated work from heights may include, but are not limited to:
Roofing work around skylight.
Duct install, and drywall patches above stairwell
Ceiling Demolition/ construction
Mechanical, electrical, plumbing/ fire protection work,
Drywall and metal frame demolition/ construction
Holes greater than 2" will be covered and made fire safe with acceptable material will be secured and marked "HOLE" (cover must be able to withstand four times the intended load). Hole covers will stay in place until the hole/penetration has been filled. Core holes will have curbs built around them in order to prevent spills from migrating through the hole into the space below.
Scaffold and elevated work platforms: It is expected that small, mobile types of scaffold will be used throughout the project. These types of scaffolding will take favor over ladders in order to gain height. If ladders prove to be the only tool available to perform a specific task, then their use must be detailed in the subcontractor's safe permit to work, and JHA. When used, scaffolds will be inspected daily before each shift by a competent person designated by each contractor using it. The inspections will be documented on the Consigli inspection checklist. After inspecting, scaffold "tags" located at the access point to each scaffold will be initialed by representative subcontractor competent person. A scaffold checklist will be provided by CCC to the subcontractors' designated persons to aid them with their inspection. This checklist will be filled out prior to the beginning of each shift and filed in the construction office. Overhead protection will be provided for any access points into the building. Baker scaffolding will be used if no other safe means of gaining height is available. If used, Guardrails will be required at all times.
** Please review chapter 14 for additional details.
Scissor Lifts/MEWP: It is expected there will be scissor lifts/Mobile Elevating Work Platforms utilized in the fit-out work, mainly scissor lifts on the slab. Area and slab conditions in the intended work area will be inspected for overhead hazard, depressions, covers, or any other unsafe condition which causes the potential for an incident. Scissor lift platforms will be inspected daily before each shift by a competent person designated by each individual contractor who will be using it. All contractors who will be performing work from a lift will provide documented proof of training to Consigli for all workers who will be using said lift. Workers will be tied off at all times when using an aerial lift.
Chemical and Materials: All Materials and chemicals used on-site will have been previously submitted for review by Pfizer EH&S and approved for use within the Andover site. A Safety Data Sheet (SDS)must be provided before product is brought onsite.
SDS sheets on file in Consigli Construction's Site Safety Plan
All SDS sheets shall be readily accessible.
At the close of the project the material certification regarding "no asbestos" will be updated and issued to Pfizer.
** Please review chapter 20 for additional details.
Fire Protection: A detailed fire protection plan will be in place on the project and updated as required. All hot work to be conducted on this project will be done with the Pfizer Hot Work Permit program fully implemented. This will be coordinated through the Consigli Hot Work Permit Authorizer as well as Pfizer and the Andover Fire Department (if required). All personnel involved in the hot work activity shall be trained in NFPA course on Hot Work Safety as required by the Commonwealth of MA.
Flammables will not be stored inside the building. All combustible or flammable materials will be stored in an appropriately rated lockable cabinet located no closer than 50 feet from the nearest structure. Fire extinguishers will be provided for every 3000 square feet. They will be installed on job made stands and conspicuously located throughout the project. They will be part of the daily inspection with extinguisher log completed monthly. Storage of any oxygen or acetylene cylinders will be done in a secure and upright area, with good ventilation. There is no smoking allowed anywhere on the property.
**Review Chapter 17 for more detail.
Control of Hazardous Energies- All mechanical, electrical, plumbing, etc. systems that require work to be performed on them shall be effectively LOTO to a de-energized state. These procedures shall follow in strict accordance with the OSHA requirements in 1910.147 – Control of Hazardous Energy, NFPA 70E, NFPA 99, etc. In most cases, the facility will have procedures already established for this work. In every case, shutdowns of all types are required to be coordinated with the Facilities Management team. At no time will work be performed on any system prior to this meeting taking place.
Electrical: All electrical tools, cords and equipment must be in good working order. To that end, all electrical tools and components must be visually checked on a daily basis. Any tools with damaged cords or damaged cords must be taken out service immediately. All cords must be equipped with a ground pin, flat three wire cords are not allowed. SJO and SJT or other similarly rated cords only shall be used. Cords must be 12 gauge or better. The electrician will be responsible for all temp power and any temp lighting that may be needed.
All temporary power for the project will be installed on protected and dedicated circuits with 100% GFCI protection. GFCI will be tested by the electric contractor weekly to assure proper function with a log book filed with CCC monthly. No live electrical work will be conducted per Pfizer and Consigli requirements. All shut-downs and confirmation of zero energy will be competed through the Pfizer Energized Electrical Work Permit process. All LO/TO will follow Pfizer requirements including Pfizer locks "first-on, last-off" procedure.
**Review Chapter 26 for more detail
Incident/Injury/Near Miss reporting and First Aid Plan: Along with Pfizer reporting requirements, Consigli Construction shall follow Consigli Safety Program for incident reporting and first aid. At a minimum, all incidents shall be communicated to the project team and owner representative immediately with written report following within 24 hours. This report shall be completed on the Consigli Superintendents Incident report. Report any incidents to the Consigli Safety Director and Lindsey Michelin (Pfizer.)
** Please review chapter 9 and 27 for additional details.
Post Incident Review: Any incident that results in a recordable injury will require a post incident review. The worker who was injured along with their foreman/Safety Personnel/PM/Sup/etc… will need to fill out Appendix N (post incident review form) and attend this meeting. At this meeting they will re-emphasize their commitment to safety, determine chronology of events, identify contributing factors, identify root cause, provide improvement plan to prevent reoccurrence and discuss disciplinary actions taken (if any). Findings from this meeting will be shared/disseminated with all contractors on site to prevent reoccurrence. Injury data will be track and shared with Pfizer internally as well as for required VPP reporting.
Evacuation Plan (RACE, and Routes of Egress): Please refer to the Pfizer Andover Site Evacuation Assembly & Shelter Areas posted on the project information board and reviewed at orientation. All contractors' employees shall attend the Consigli Construction Project Orientation. Consigli Construction's Project Superintendent shall conduct safety orientation training with each employee and project subcontractors. Training will involve site specific safety and evacuation protocol.
Emergency Management Response: In the event of an Emergency the construction workers shall leave the building immediately. Point of assembly/muster shall be on the site evacuation plan. In the Event of a DISASTER, the Superintendent shall instruct the construction workers to leave the site or remain in place and await further instruction. Follow-up notification to Pfizer EH&S will be completed by the Consigli Superintendent. The following steps should be taken in the event of an emergency.
When reporting an emergency, please provide the following to Pfizer Security
• Your location: Pfizer – PFIZER ANDOVER Facility- Building G Level 2 or 3, phone number, and name:
• Nature and extent of the incident (injury, accident, spill, smoke/fire, damage, etc.);
• The name and amount of the material spilled (if applicable); and
• The safest route to the spill (if applicable).
** Please review chapter 8 for additional details.
Restricted Areas: Contractors are prohibited from entering any areas outside of the project unless work has been previously authorized and scheduled. All workers must limit their impact on surrounding areas to the largest extent feasible. No food or drink will be permitted in the work area. Breaks will be taken in designated break areas reviewed during site orientation. All deliveries shall be made at the loading dock coordinated with Consigli and Pfizer. Do not stage deliveries or trucks on the active parking lot, garage, or access roads outside of the building. No idling is permitted outside of the building.
Lean requirements/Materials Management/Housekeeping: Getting materials into and out of the project will be adequately planned. All deliveries are to be scheduled with the CCC Superintendent and coordinated with the PFIZER ANDOVER staff. A comprehensive Job Safety Analysis shall be done on all materials that will be hoisted and placed into the building. Only materials which will be used/installed within three days' time will be delivered to the site. Attention must be paid to structural analysis in regards to loading existing floors with material and equipment. Listed below are additional Lean requirements:
No materials shall be delivered to the site earlier than 3 days before said materials are to be installed/put into place. If materials have to be delivered before that 3 day time period, subcontractor shall get prior approval from Consigli Superintendent. Because of this, notification / scheduling is required for all deliveries to the site. Subcontractors must notify Contractor at least 24 hours in advance. Contractor has the right to refuse any deliveries not properly scheduled or due to logistical constraints as necessary.
All subcontractors' delivered materials shall be placed on wheeled carts, wheeled racks or in wheeled bins so as to necessitate easy relocation in the event materials need to be moved. Carts, racks, or dollies shall not exceed manufacturers intended weight loads. Materials/tools can be delivered and stored on pallets only if pallet jacks are delivered simultaneously with said delivery to provide for ready mobility. Additionally, pallet jacks need to remain in immediate area. Each subcontractor will need to supply their own pallet jacks for their own materials and keep their pallet jack within reasonable distance at all times.
All work stations shall be provided with wheeled trash bins for immediate placement of all debris produced as a part of the subcontractors operations. All trash will be immediately placed in wheeled containers provided by Consigli. All wheeled containers going through loading dock A will be covered at all times.
All subcontractors shall use rubber wheeled carts when moving material or removing trash from a building. Any damage caused by the Subcontractor shall be repaired at the cost of the Subcontractor. Back charges will be appropriately assessed for the cost of the repairs. No trash or materials shall be left on the floor.
Subcontractors shall, where feasible, elevate all electrical extension cords, hoses, or cables – removing them from all walking/working surfaces. Electrical Cords, when elevated shall be supported or suspended in a manner that does not subject them to damage.
Storage of delivered materials in cardboard containers shall be discouraged. When materials must stay in cardboard containers, said containers shall be removed from the projects immediately after product is unpacked.
Subcontractor will participate in schedule development meetings as required by Consigli.
Jobsite Gym: Jobsite Gym is a 10-15 minute stretching/ warm up program, designed with the intent to reduce the number of soft tissue injuries throughout the typical day of a construction worker. Riggs Employees will be required to perform jobsite gym upon the start of their working shift. Jobsite Gym will take place within the construction area, and may be adjusted throughout the duration of the project to account for progress.
Back– End of Site Safety Plan
Environmental Emergency Contact and Management Response
Environmental Issues
IAQ (Indoor Air Quality): This project will occur in an occupied building. A baseline survey of the air quality in PFIZER ANDOVER work area and accessible adjacent areas will be completed prior to the start of construction operations. Dust control, housekeeping, and frequent monitoring will ensure no impact on the air quality for the existing building occupants.
Starc Wall Panels, as well as poly sheathing will be used to create a negative pressure environment. Negative air machines fitted with HEPA filters will be used to ensure 0 dust mitigation outside of the designated working area. Periodic sampling of the public areas adjacent to the working space will be conducted in order to ensure 0 dust mitigation from the space.
** Please review chapter 29 for additional details
Asbestos: Some ACM abatement is expected- removal of floor mastic. A survey of the work areas (or similar) shall be conducted prior to the start of construction operations. A MA DEP AQ06 filing will be completed prior to the start of construction/alteration work. The findings of the building hazardous materials survey/inventory will be reviewed prior to the commencement of demolition and site activities.
This does not mean that asbestos could not still be found in other areas, caution must be used when working and if any workers identify any potentially hazardous substances then they should stop and notify their supervisor immediately. All identified asbestos will be fully abated by a licensed and regulated asbestos abatement contractor under a formal plan to be written, submitted and in accordance with the DEP.
IT IS THE RESPONSIBILITY OF ALL SUBCONTRACTOR FOREMEN TO REVIEW THE HAZARDOUS MATERIAL REPORT & CORRESPONDING ABATEMENT REPORT WITH THEIR WORKERS. A copy of the hazardous Material/abatement report will be on site at all times and available to anyone request it. All work and disposal will be done in compliance with state and federal regulations and standards
Lead: A survey of the work areas (or similar) shall be conducted prior to the start of construction operations. No lead is expected to be used or encountered during the construction of the PFIZER ANDOVER office/ lab space.
** Please review chapter 29 for additional details
Silica: Any activity which can produce silica dust will use engineering controls to keep dust to a minimum. A written exposure plan must be developed for all silica producing tasks that clearly defines the following:
1) A description of the tasks in the workplace that involve exposure to respirable crystalline silica.
2) A description of the engineering controls, work practices, and respiratory protection used to limit employee exposure to respirable crystalline silica for each task.
3) A description of the housekeeping measures used to limit employee exposure to respirable crystalline silica.
4) A description of the procedures used to restrict access to work areas, when necessary, to minimize the number of employees exposed to respirable crystalline silica and their level of exposure, including exposures generated by other employers.
There will be no dry cutting of any masonry material allowed; if water cannot be used then a dustless vacuum system consisting of HEPA dust extraction system will be used. Prior to the project going full scale an exposure assessment of a worker grinding and cutting a silica containing material while using the HEPA system an exposure assessment will be done so as to establish the silica exposure level.
Polychlorinated Biphenyl's (PCBs): Light ballast unless labeled "No PCB'S" will be designated PCB containing, All PCB containing material shall be removed and disposed of in accordance with all local, state, and federal regulations and be coordinated with Pfizer. All other inquiries or locations in regards to PCB containing material can be located in the Hazardous Material survey. If identified on any of the materials to be impacted, PCB's will be abated. Any and all PCB remediation will be performed by a licensed /qualified contractor
Mold: Mold issues are not anticipated to be prevalent on this project, however if mold is discovered, Consigli's mold remediation policy will be implemented and followed.
** Please review chapter 22 for additional details
Consigli Environmental Emergencies/Response:
Consigli's identified Emergency Response Subcontractor;
Name: Cyn Environmental Services, Inc. (781)341-1777
100 Tosca Drive Stoughton, MA 02072
Noise: Pfizer restricts noise exposure to workers to 82 Decibels over an 8 hour TWA. Normal working hours will be between 7:00 am and 3:30 pm Mon-Fri. Noisy work will be restricted to before 9 am and after 5 pm. Noisy work will be defined by Pfizer on a case by case basis. Any contractor who may need to work late must first seek approval from the Superintendent. Noise levels will be monitored when high levels of noise could be expected to assure that noise levels do not exceed acceptable OSHA levels. Consigli permissible noise policy and procedures will be followed.
** Please review chapter 29 for additional details
Adjacent Property:
All efforts will be made to ensure that property and roadways adjacent to the work, area remains un-impacted. It is anticipated that all work will be in the designated work areas within the building. Any deviation from that will require consultation with the Superintendent. The site logistics plan will but updated as necessary with regards to delivery routes, access and egress paths, and dumpster location.
Exposure to Street Traffic: It is anticipated that all deliveries will be made by way of the existing trucking route and loading dock. All speed limits will be obeyed, and deliveries will be made as to coincide with working hours. If temporary access routes are necessary., all traffic control signage will meet Pfizer requirements before being installed. Fire dept. access will be maintained and kept open for emergency responders.
End Site Specific. See "Consigli Safety Program" for more information
Back– End of Environmental Emergency Contact and Management Response